Kundalini Matrika ('Little Mothers') Practice of the Chakras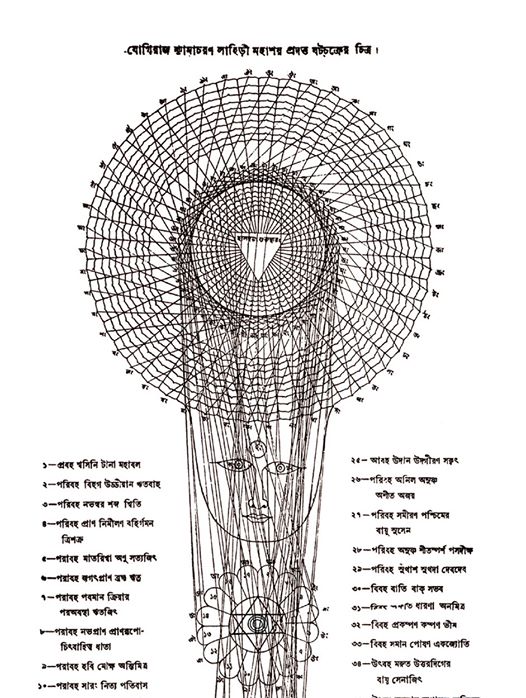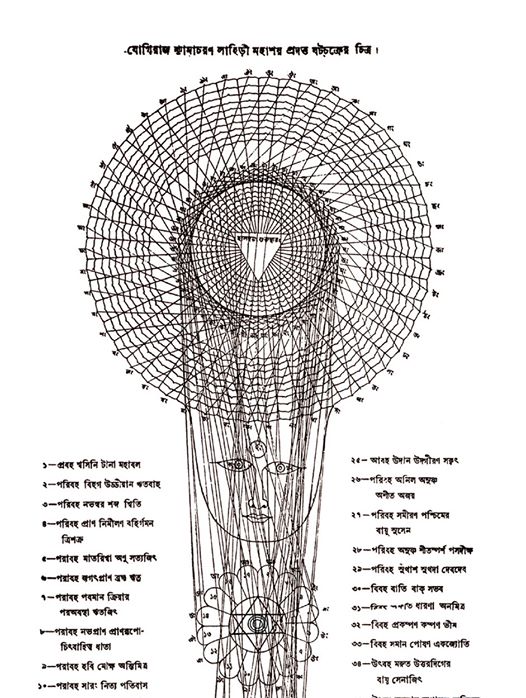 Kundalini Matrika ('Little Mothers') Practice of the Chakras
This two hour cutting edge presentation was recorded live on February 25th, 2018.
KUNDALINI MATRIKA ('LITTLE MOTHERS') PRACTICE OF THE CHAKRAS
Click here to watch a video preview of this webinar.
Mātrikā Nyāsa means 'Installing the Little Mothers.' This was the concluding practice of Kundalinī-based Yoga of the Tantras, focused on drawing the immortal nectar of Kundalinī down into the body. This 'nectar,' envisioned as the light and sound of 'OM,' is tapped from the 3rd eye center; with prānāyāma, visualization, and concentration techniques, this revivifying 'nectar' disperses into the fifty 'little mothers' or Shaktis (maatrikaas) represented by the 50 letters of the Sanskrit alphabet, one for each petal of the chakras.

Four years ago I introduced these 'Little Mothers' in My 'Universal Mother Chakra Course'.* Two weeks ago, I discovered this phenomenal depiction of the 'Maatrikaa Nyaasa' practice by Lahiri Mahasaya, the guru of Shrī Yogānanda's Guru.
In this Webinar, recorded on February 25th, I presented this practice as taught in the source Tantras, and depicted in Lahiri Mahasaya's drawing.
A sample of what you will get from this Class -
Meet the 50 'Little Mothers' of the Chakras, previously lost to us in Western sources.

Learn how these Mothers represent the emotional body of all human beings, and how they can each be transformed into powers of liberation through this practice
Most importantly, and for the first time, students will be taught the Maatrikaa Nyaasa technique, one of the two *core* practices found in all of the Goddess Tantras, and based on my translations of Source Tantra texts.
Click here to peruse an outline of this course download.

Click here to meet the 50 Petal Goddesses of the Chakras, re-introduced in my 'Chakras of the Universal Mother' online Course taught with Shiva Rea.
Click here to access the 'Chakras of the Universal Mother' online Course (recorded in 2014).
(For an overview of my 'Story of Kundalinī' monthly Webinar Series, please click here.)
Access this webinar now:
Two easy options:
Becoming a Patron on my Patreon site is the best way to access the webinars and all of my new teachings. $40.00/month (you can cancel at any time) gets you access to this webinar, all future webinars, and other rewards on a monthly basis! In addition to the monthly webinars, you'll receive a patrons-only pdf of most recent translations & excerpts of current writing, mp3 audio meditations (with translations of 2 goddess Gayatri Mantras), and regular updates on my writing progress on each Monday of the month. To be a regular Patron and to continue to receive these rewards, you can continue with your $40.00 monthly payment. Just want to check it out for 30 days? You can cancel at any time! Go to to www.patreon.com/kundaliniyoga to sign up and gain access to these groundbreaking webinars and so much more!
2. You can also register for this webinar using the Paypal button below for a one time payment of $40.00